An Inspiring Contemporary Home in the Hamptons with Nothing to Hide
Article source: Architecturaldigest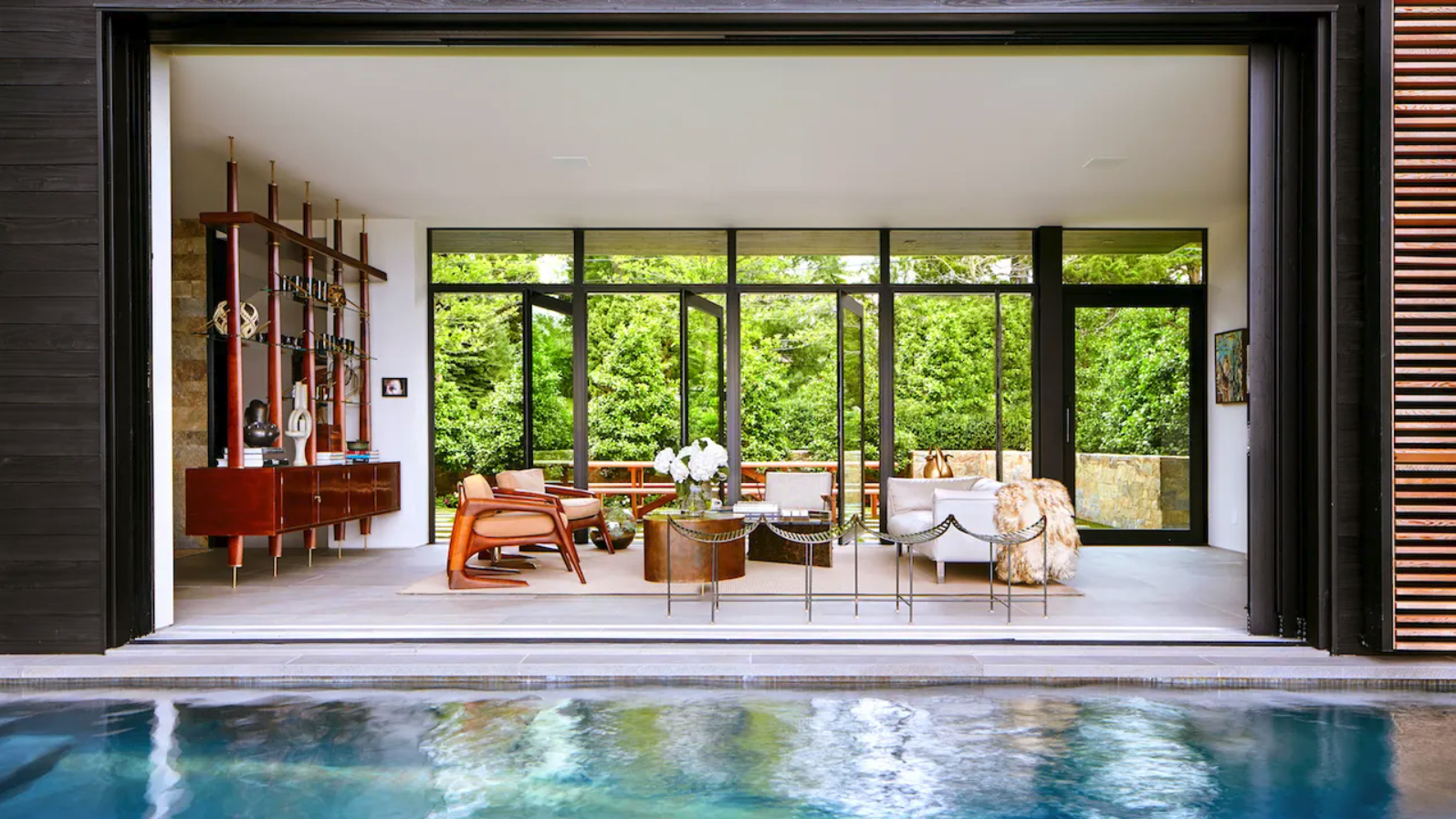 It was love at first sight when interior designer Jon Vaccari first set foot in Sag Harbor: "I got off the train, walked down to the water, had a drink, and thought, I'm never leaving."
Fast-forward about a decade: Vaccari has completed a project in the waterfront enclave near and dear to his heart, albeit not for a client this time—for himself. The full-time residence for Vaccari's family of four was realized by architect Blaze Makoid, known for his contemporary Hamptons homes. "It was impossible not to be inspired by this site," says Makoid. The lot boasts a showstopping view over multiple layers of water, both Sag Harbor Bay and Great Neck Pond. Makoid and team worked to preserve that layered experience within the home design itself. From its front door, one can see through the entire house out to an integrated pool—another layer of water—and beyond to the harbor and cove. This sparked a recurring theme in the home's design: an effort to bring the outdoors in (and the indoors out) to take full advantage of its waterfront locale.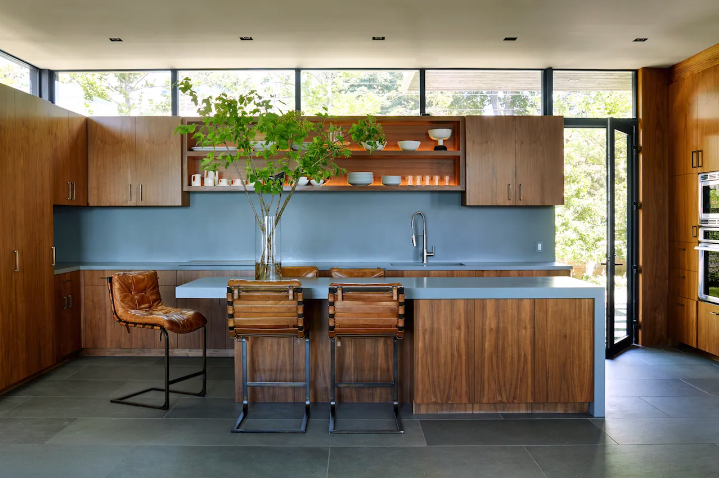 "Even more important than providing places for our art and furnishings, we wanted our house to be very hardy and functional," says Vaccari. Durable indoor-outdoor surfaces and an open floor plan both became paramount. The result? A full-time residence with the spirit of a vacation home, where family time and entertaining often become one and the same—and where the motto is fun, never fussy. "Who thought a contemporary home could become a neighborhood playground?" says Vaccari, proving that durability doesn't, in fact, need to compromise good design.